Join us for the
Prison Arts Annual Show 2022/23

The Art Gallery at
Eastern Connecticut State University

March 20 to April 22, 2023
306 High Street, Willimantic, CT 06226
Gallery Hours:
Monday, Wednesday, Friday: 12 – 4
Tuesday, Thursday: 12 – 7 / Saturday: 11 – 4
Opening Reception: Thursday, March 23, 4-7pm
The show features drawings, paintings, sculptures, and carpentry projects from people who are currently or formerly incarcerated, in Connecticut.
Free and open to the public
Prison Arts, initiated in 1978, is CPA's longest running program, and one of the longest running projects of its kind in the United States.
Prison Arts works inside Connecticut prisons and on the outside, as individuals return to the community. The program partners with prison staff, program alumni artists, community organizations, religious organizations, state agencies, government, schools, professional artists, and volunteers.
On the outside, Prison Arts organizes and participates in exhibitions, public art projects, community events, and prints and distributes a variety of arts and health education publications. The program works with "alumni," assisting artists as they return to the community and going forward. Many Prison Arts alumni have continued to work with the program, on the outside, for decades.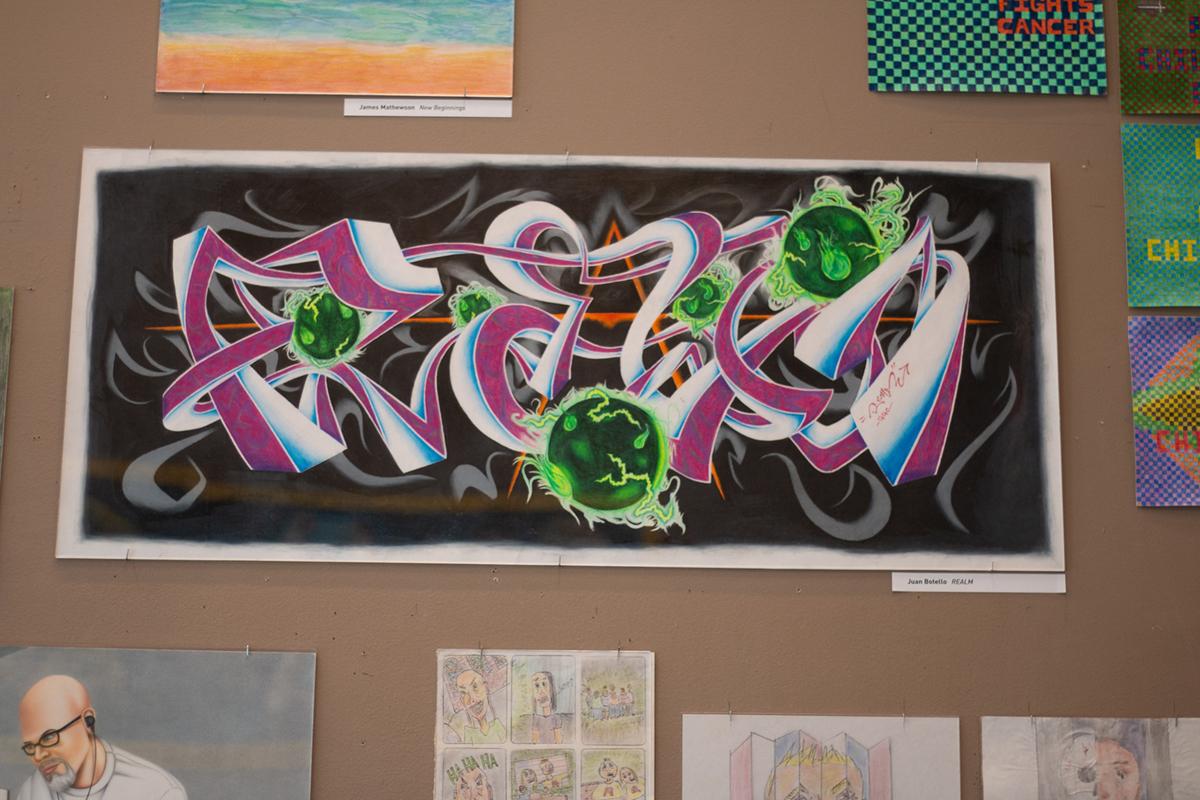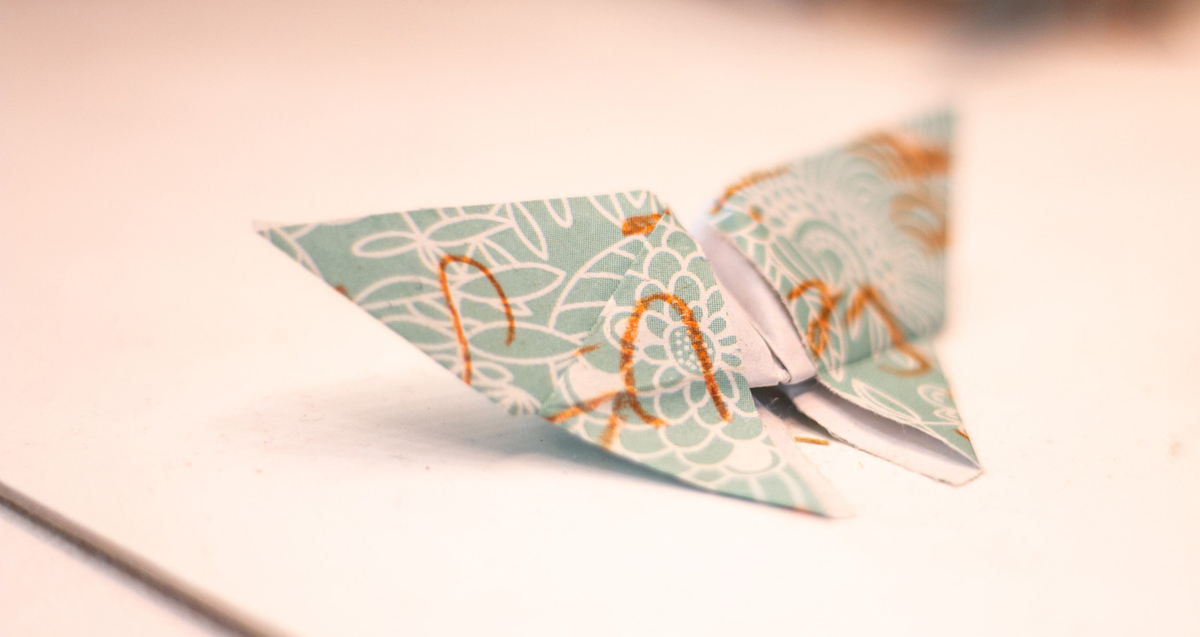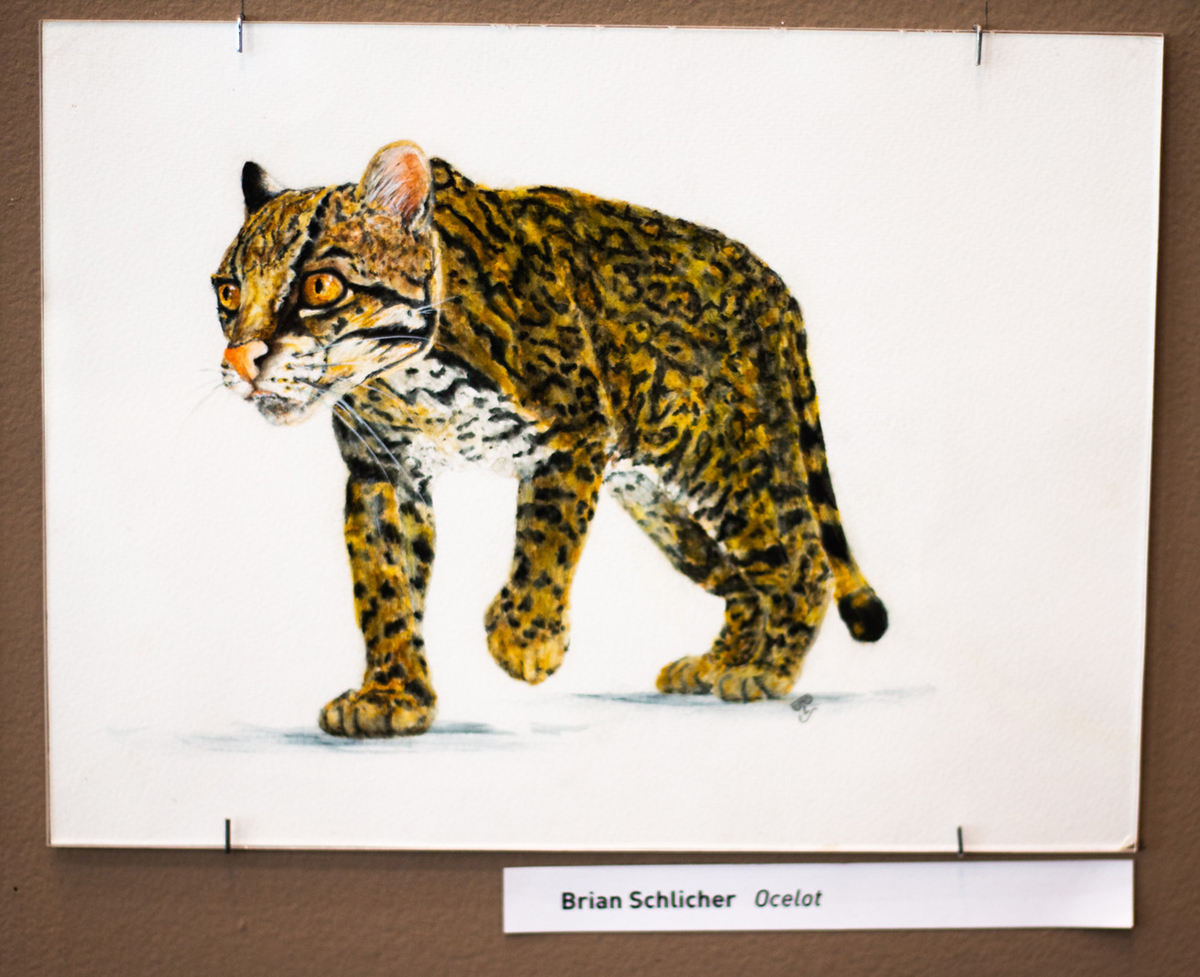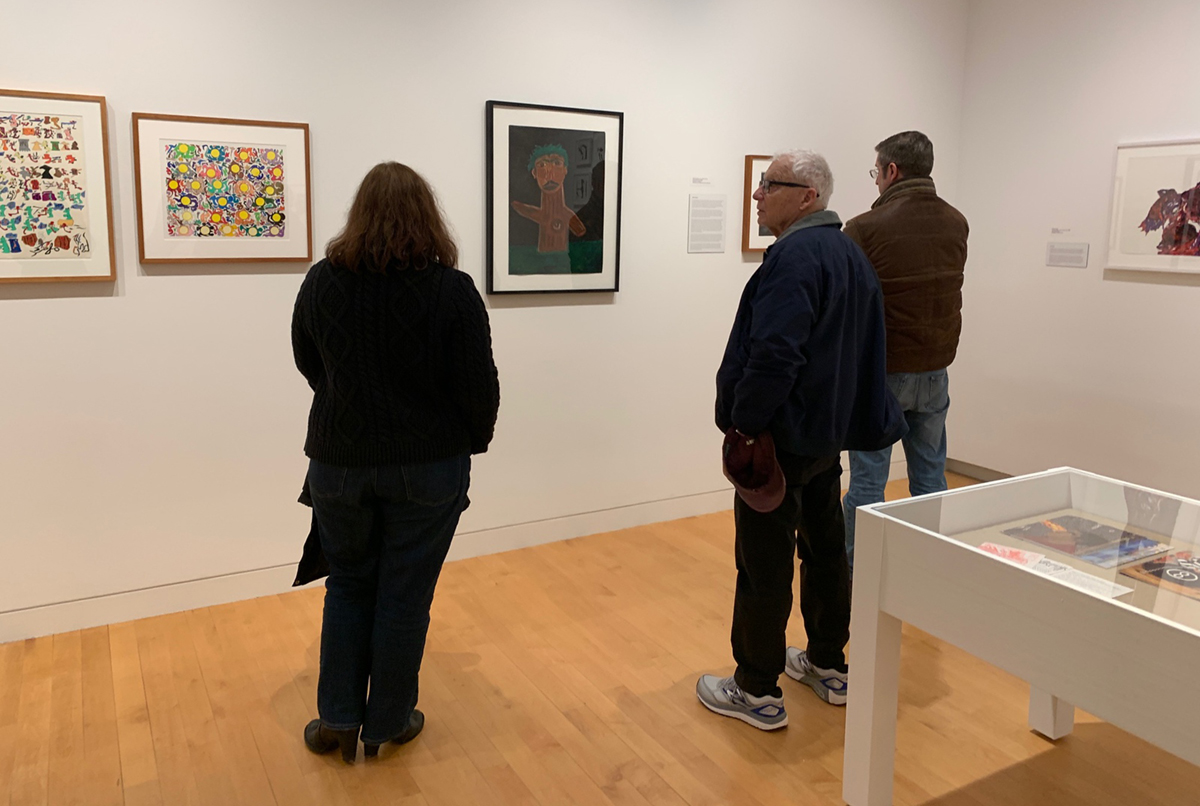 Exhibitions include an Annual Show (42 to date) and an annual alumni show, "Out of Prison, Making Art." Shows featuring work from CPA's extensive Permanent Collection are organized in schools, libraries, arts and community centers, museums, group homes, hospitals, parole offices, and available storefronts.
Permanent community sites for rotating exhibitions include Hartford Community Court, the main offices of the CT Court Support Services Division (CSSD), and the Osborn Correctional Institution (CI) visitors waiting room. Additional permanent sites will soon include Cybulski CI's visitors waiting room and Old New-Gate Prison, a state historical site and the oldest state prison in the country.
Exhibitions serve as a powerful and illuminating window into the world of prison and as an expanded, diversified understanding of art, artists, and art making in general. Important art and artists can come from anywhere, and certainly from prison. For the artists, these exhibitions provide a chance to be heard, considered, and be a vital part of our community.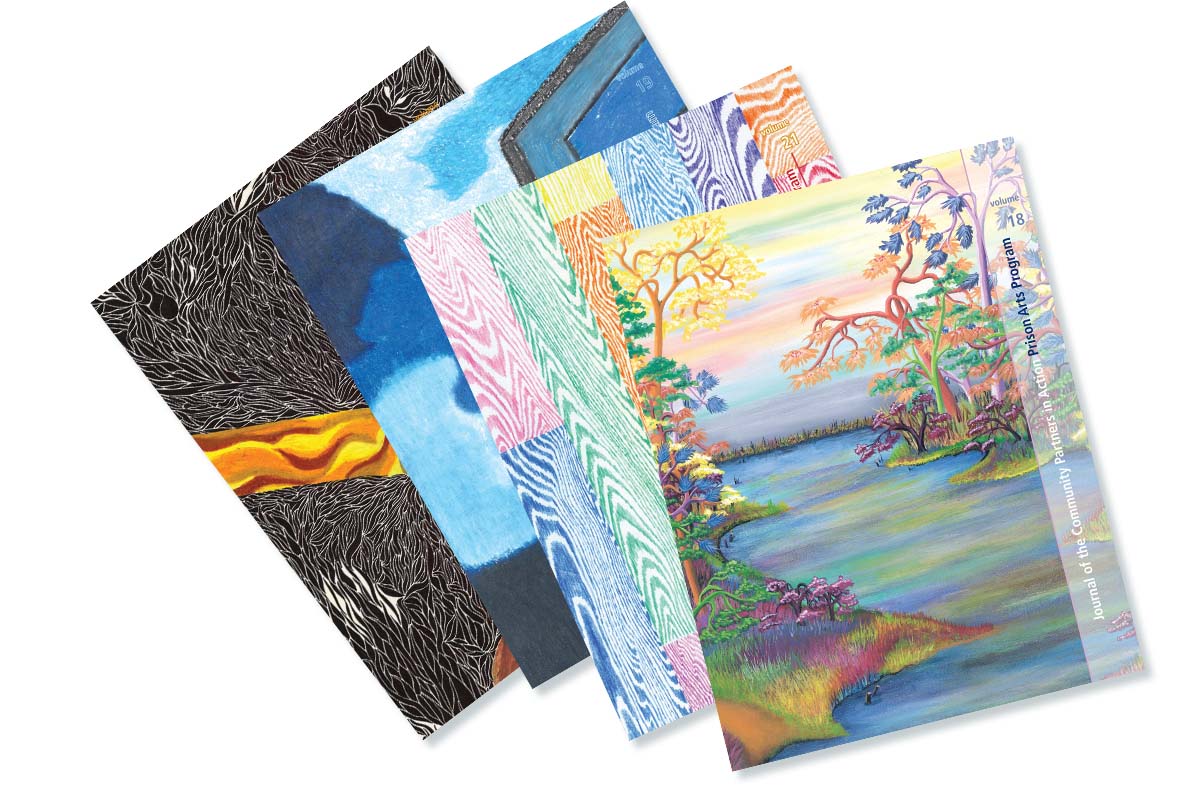 Publications
Publications include a poster for the Annual Show, a "Journal of the CPA Prison Arts Program," featuring both visual art and writing, writing workshop publications, and health education posters and materials.
The program's office/workshop/warehouse space in Hartford serves as a repository, storing artwork for artists who have very limited space in their cells, and as a center for shipping & delivering work to their families.
Prison Arts' national and statewide collaborations bring the artists and their works to a broad audience. The program works with many partners to host art exhibitions, collaborate on special projects, participate in conferences, and conduct talks with students, community supporters, and alumni artists from the program. A few recent collaborative partners include The Mark Twain House & Museum, Eastern Connecticut State University, UCONN's Dodd Center for Human Rights, UCONN Health Disparities Institute. Old New-Gate Prison, Charter Oak Cultural Center, the Harriet Beecher Stowe Center, Capital Community College, Hartford Community Court, Bloomfield Public Library, Hartford Public Library, Middletown's Russell Library, Westover School, Holy Family Retreat & Conference Center, CT's Court Support Services Division, and the CT Department of Correction.
Overall, Prison Arts positively and constructively changes the lives of the incarcerated and the prison environment by encouraging creativity, self-discipline, work ethic, self-esteem, technical and communication skill development, thoughtfulness, introspection, critical thinking and calm. The program encourages and enables artists to create work that only exists because they exist – work that is unique, emotive, thoughtful, and thought provoking.
Participants are challenged to undertake projects that require rigorous effort, careful consideration, demanding critiques and an open mind. And, while the resulting artwork is often exceptional, the greatest value of the work lies in its ability to engender hope, create personal space, provide a widening perspective, foster connection between the incarcerated and loved ones, and elicit empathy – within and between the incarcerated, staff, and the world.
Contact us
For more information on the Prison Arts Program, or to ask a specific question, please contact us.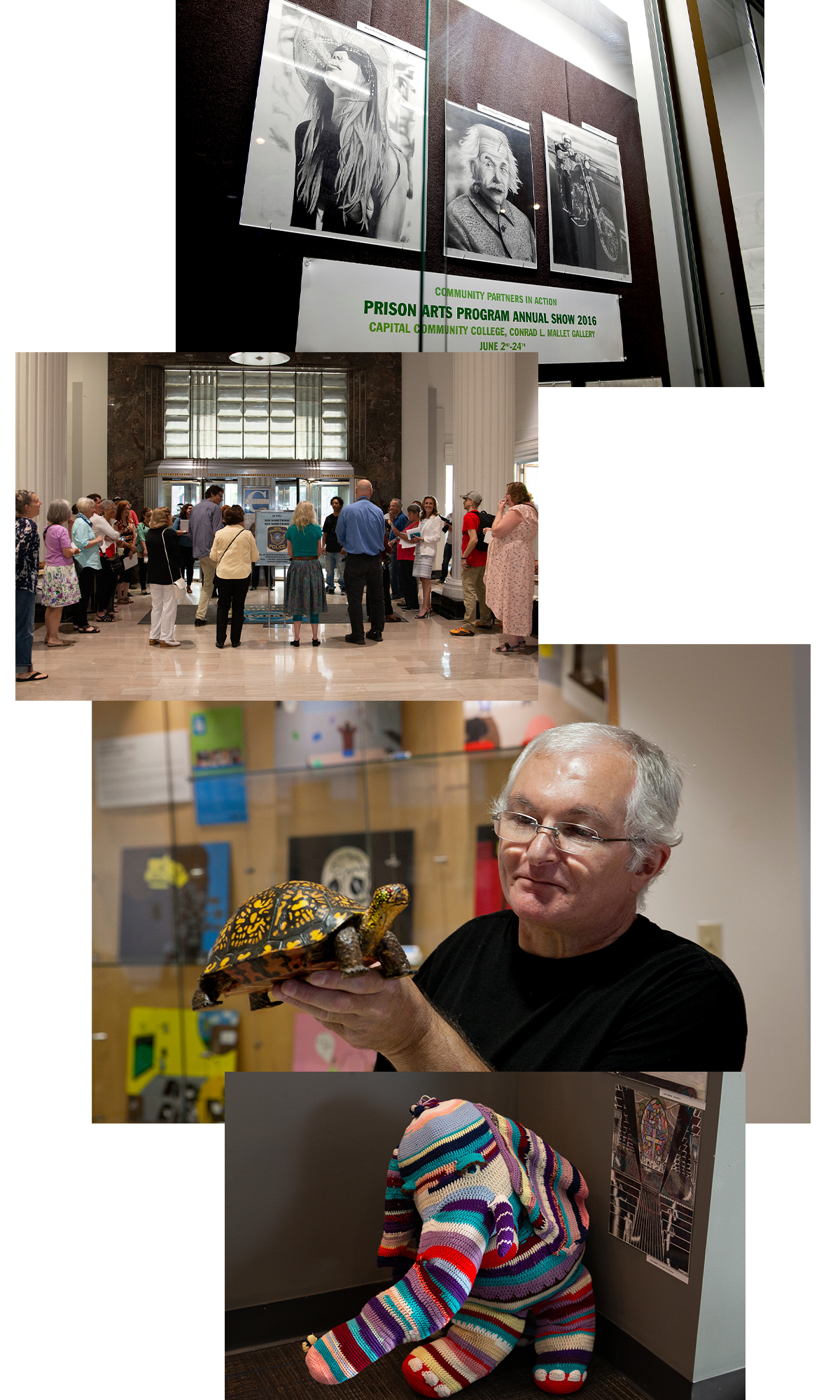 Impact: in the community
We have worked with tens of thousands of adults and youth in Connecticut's communities.
Based on  5 years of data.
adults & youth Served by CPA's programs
People Assisted With Housing & Basic Needs
People Engaged in Employment & Education