Initiated in 1978, Prison Arts is our longest running program and one of the longest running projects of its kind in the United States.
We work inside Connecticut prisons to positively change the lives of the incarcerated and the prison environment by encouraging unique, personal, and evolving artistic pursuits. We partner with prison staff, program alumni artists, community organizations, religious organizations, state agencies, government, schools, professional artists, and volunteers.
Overall, prison arts encourages creativity, self-discipline, self-esteem, technical and communication skill development, critical thinking and calm. And while the resulting artwork is often exceptional, the greatest value of the work lies in its ability to engender hope and foster connection between the incarcerated and loved ones, and elicit empathy – within and between – the incarcerated, staff, and the community.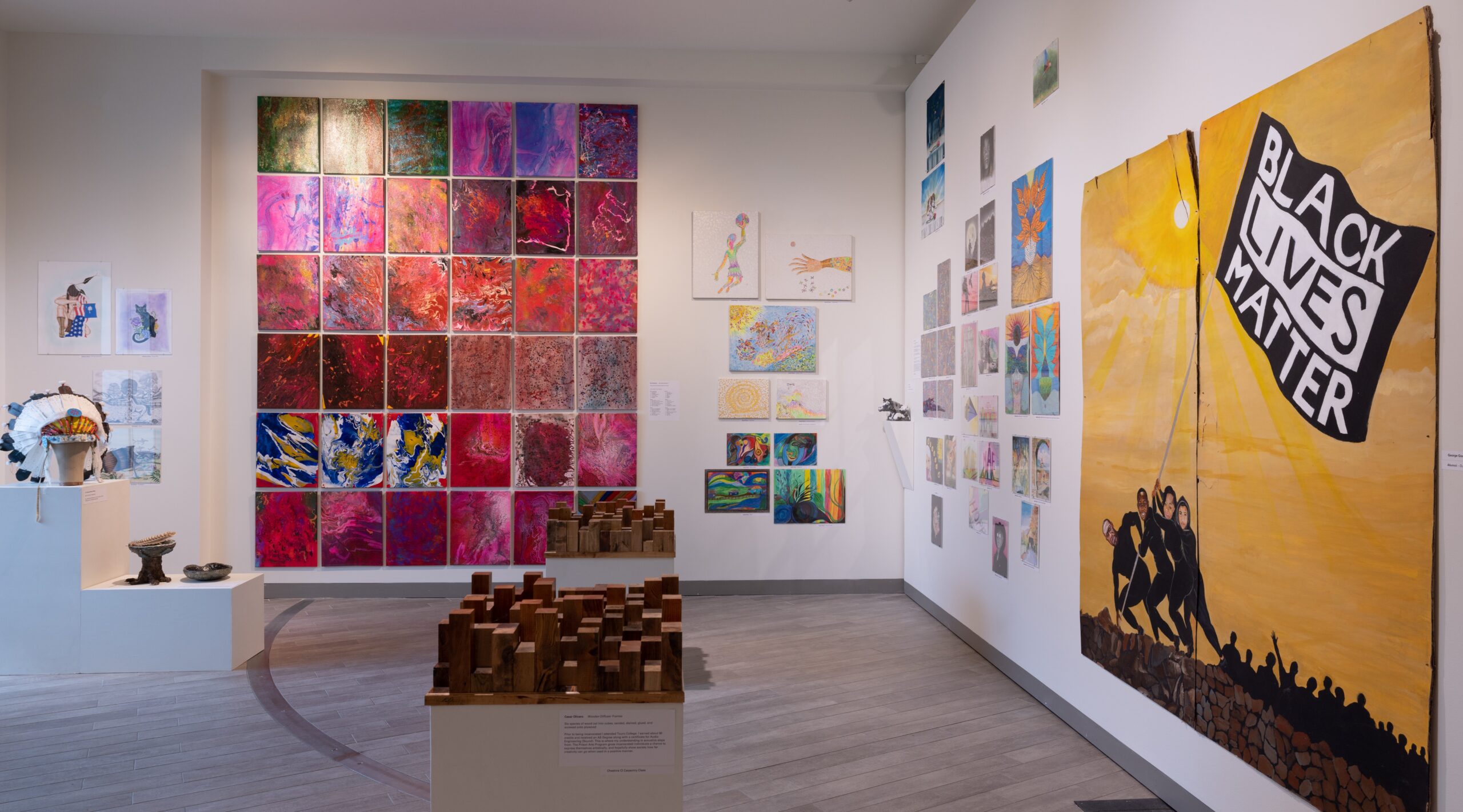 Prison Arts Annual Show 2022/23
Prison Arts Program Manager Jeffrey Greene curates an annual exhibition of hundreds of artworks made by currently and formerly incarcerated people in Connecticut. This diverse, inclusive exhibition features hundreds of drawings, paintings, sculptures, and carpentry projects from accomplished artists and those exhibiting for the first time.
The Annual Show is a chance to dignify the constructive endeavors undertaken daily in prison.
It also gives families a window to connect and celebrate their loved ones, while bringing members of the community together to witness prison life. Except for during the pandemic in 2020, the show has been held annually since the program's inception in 1978.
During his 32 years teaching, Greene encourages his students to use artmaking as an introspective experience to help create the space needed to reflect. Many Prison Arts alumni continue to work with the program, on the outside, for decades.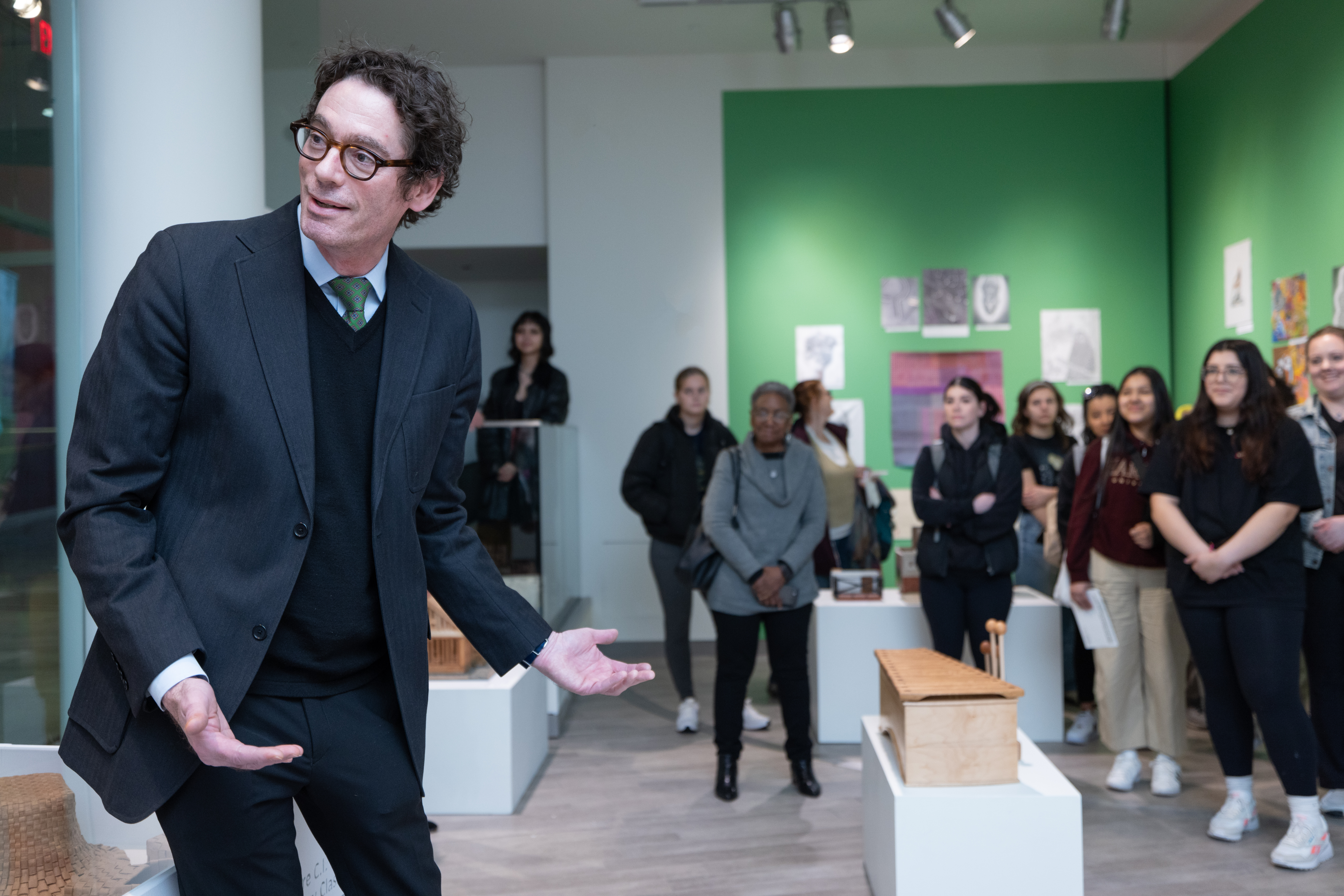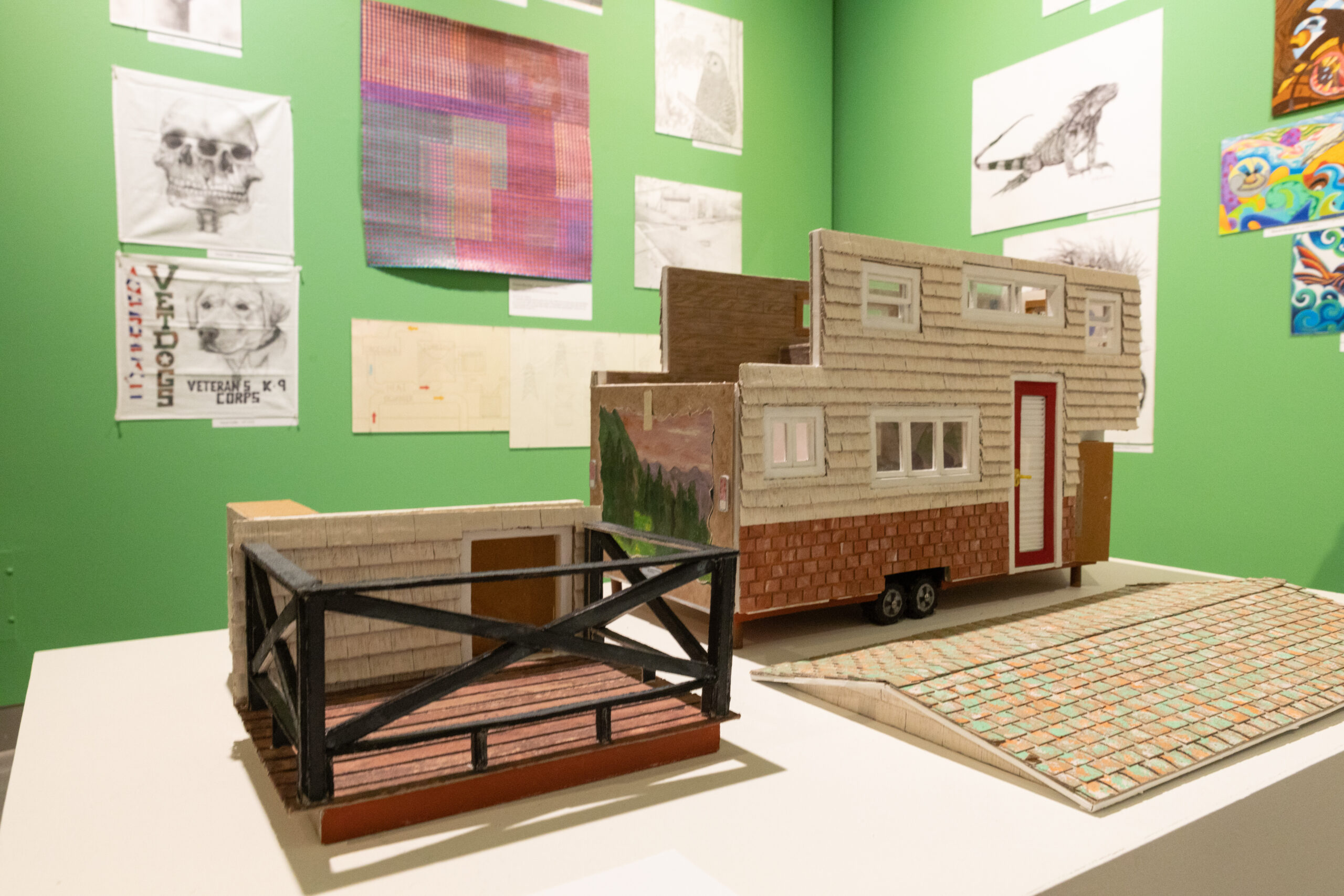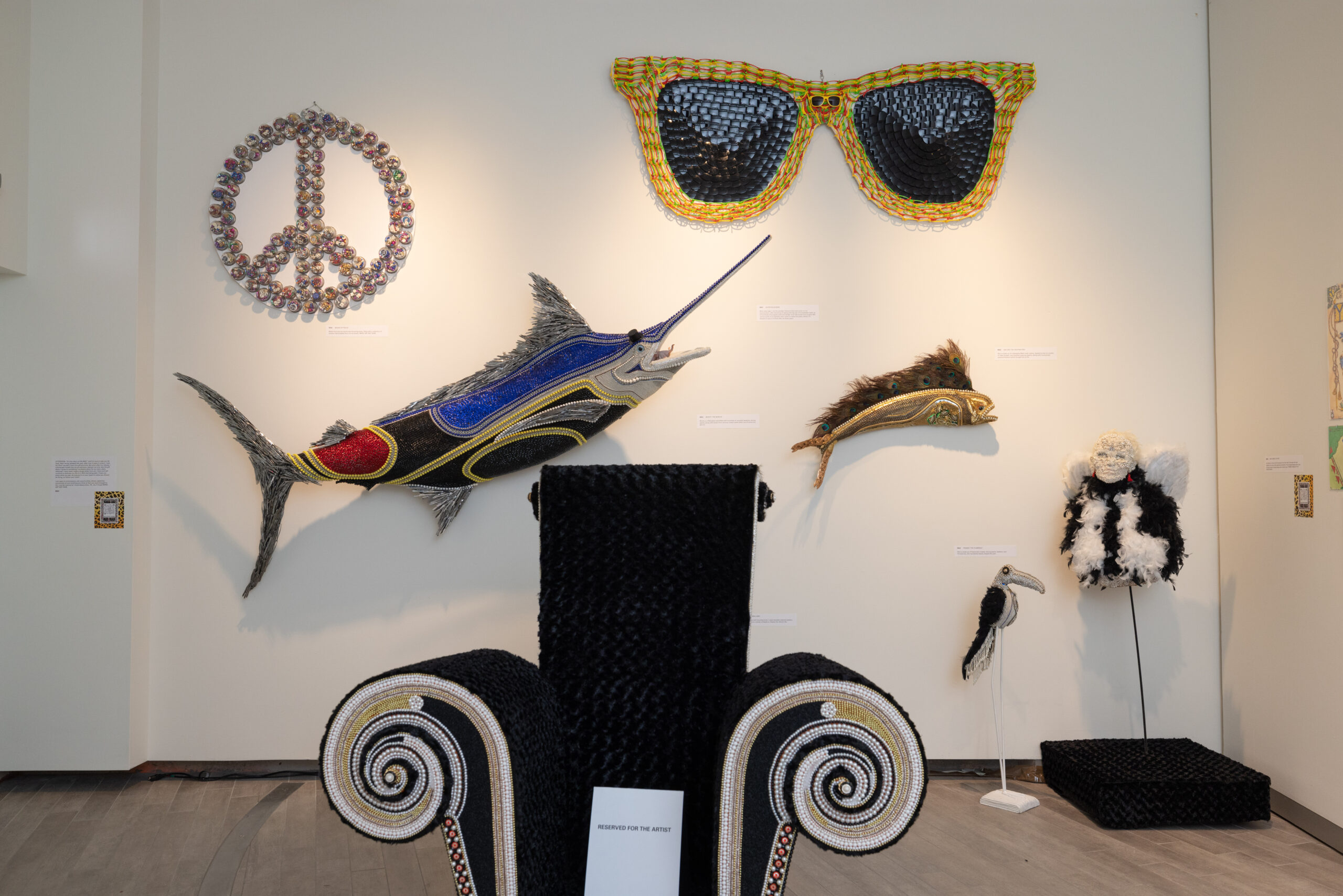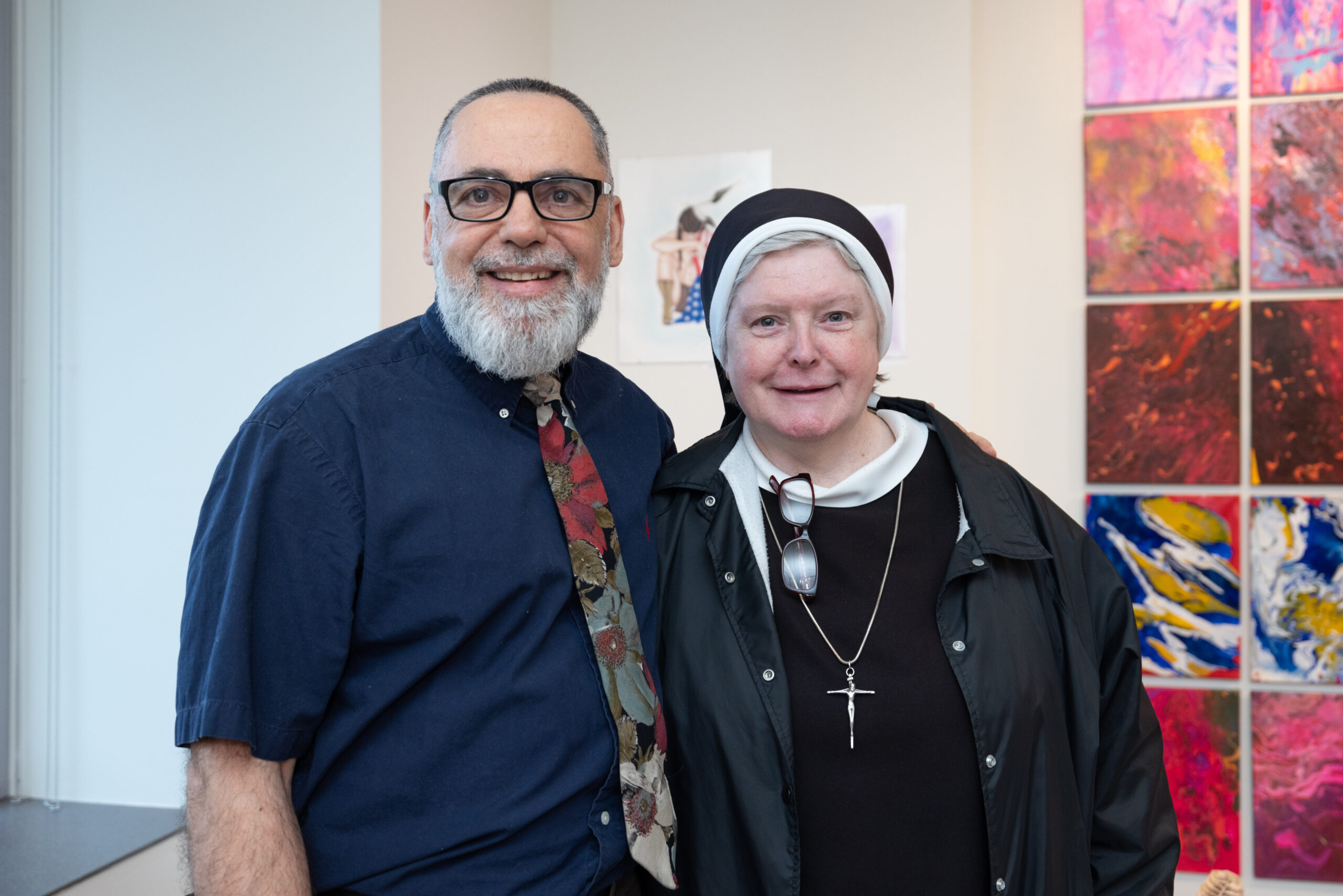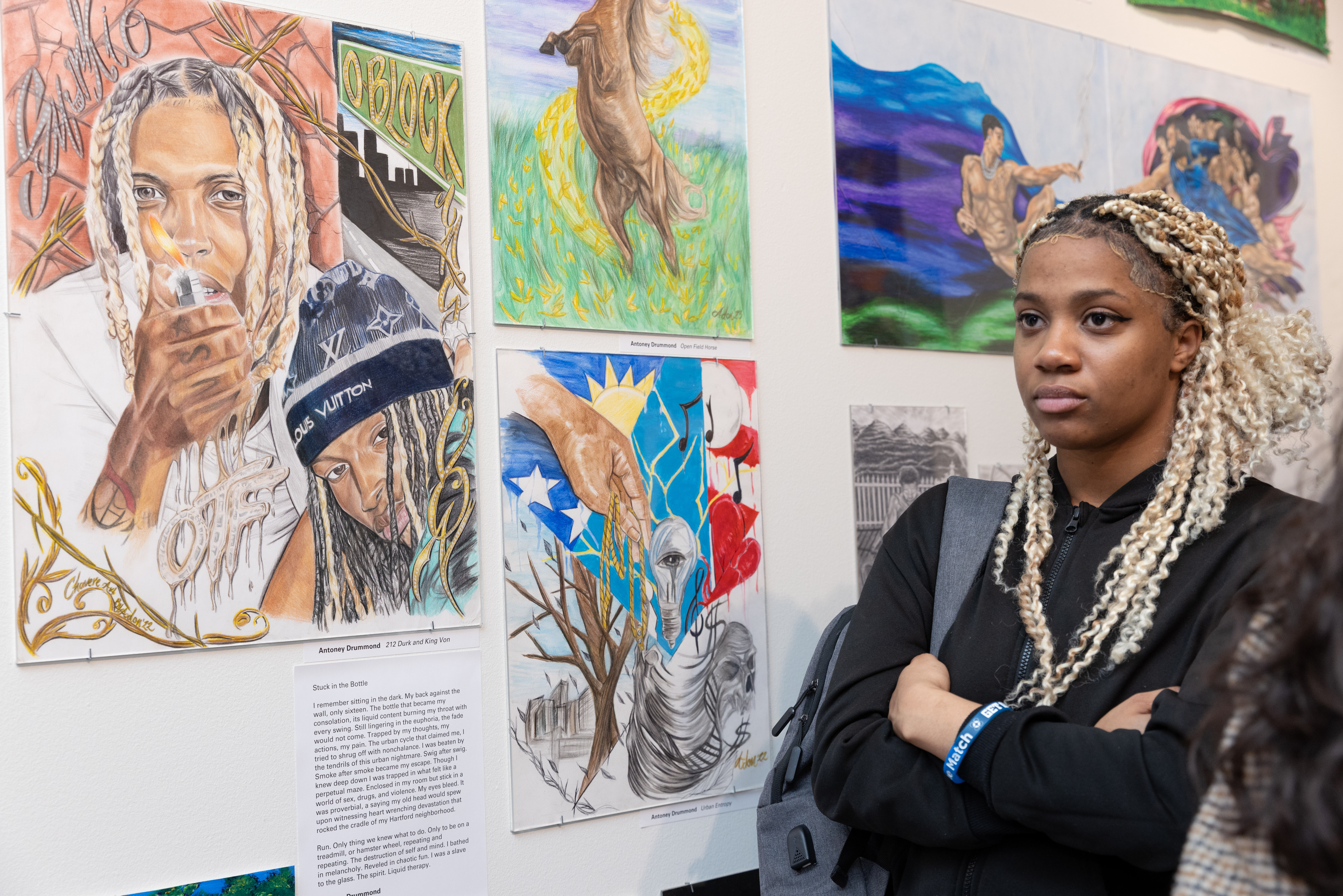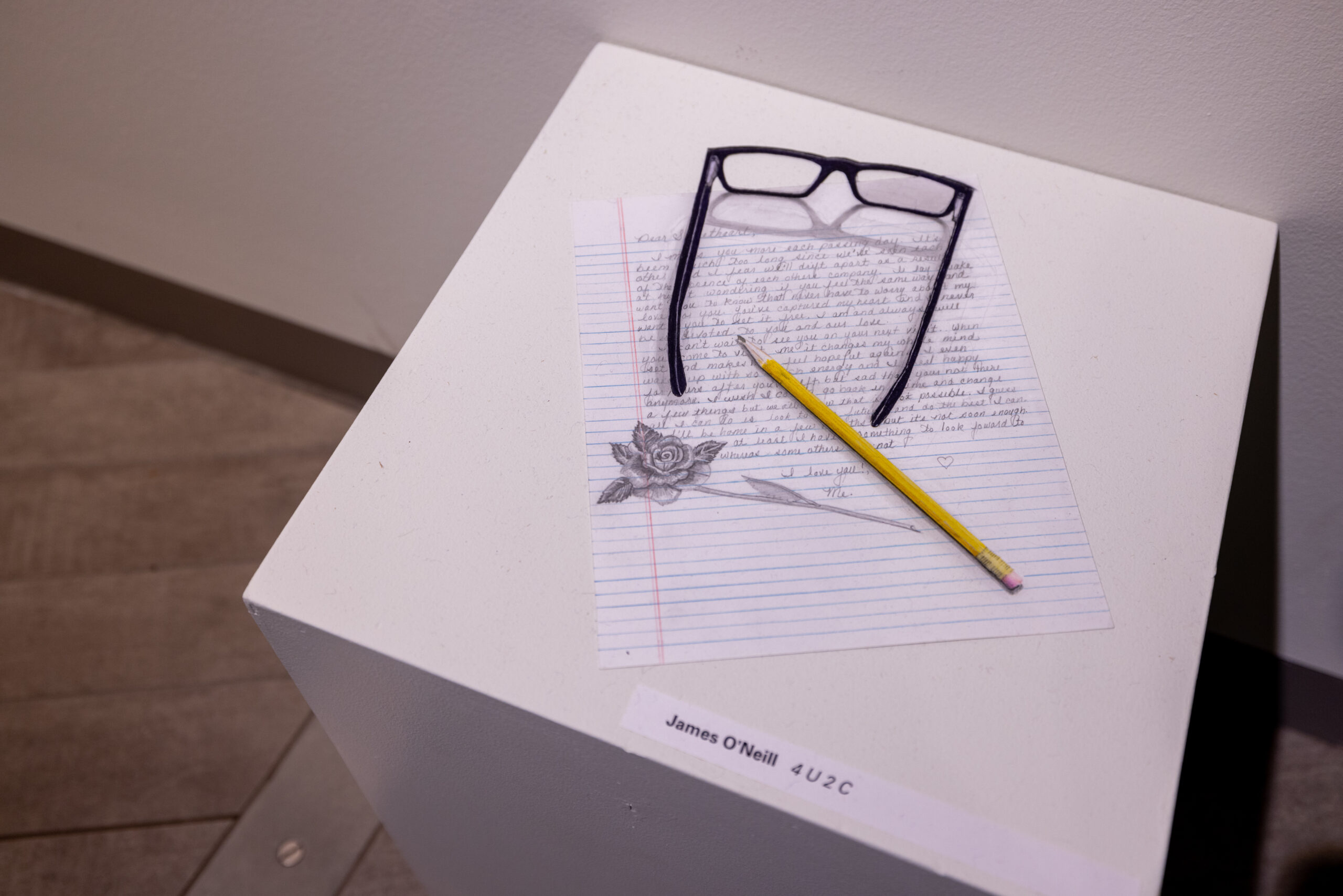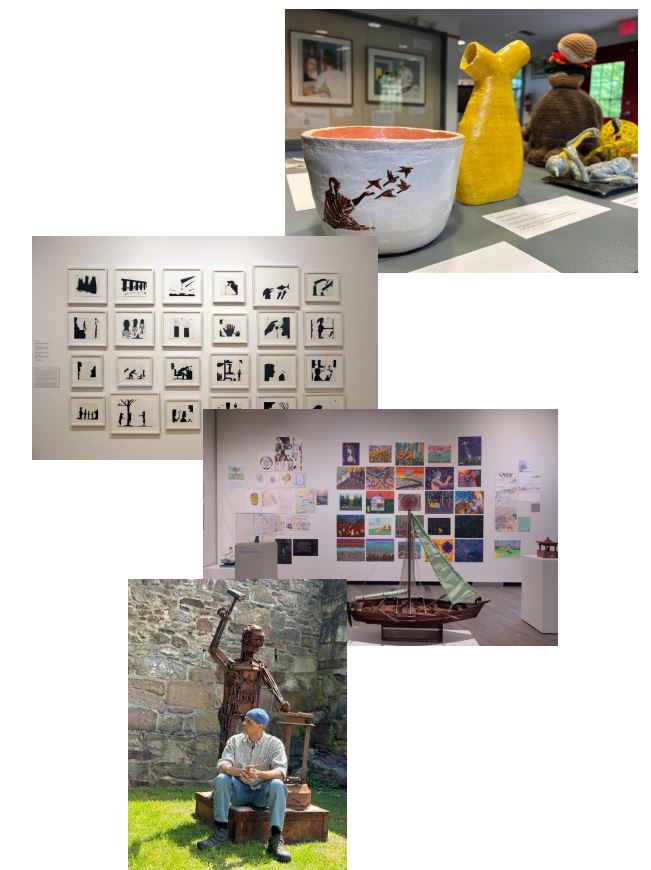 Exhibitions serve as a powerful and illuminating window into the world of prison and expand, diversify and increase our understanding of artists and art making in general. For the artists, these exhibitions provide a chance to be heard, considered, and be a vital part of our community.
We work with community organizations to host art exhibitions, participate in conferences, and conduct talks with students, community supporters, and alumni artists from the program. Shows featuring work from our extensive Permanent Collection are organized in schools, libraries, arts and community centers, museums, group homes, hospitals, parole offices, and available storefronts.
We work with many partners to host art exhibitions, collaborate on special projects, participate in conferences, and conduct talks with students, community supporters, and alumni artists from the program. Community collaborators include:
• Bloomfield Public Library
• Capital Community College
• Charter Oak Cultural Center
• CT Judicial Branch Court Support Services Division
• CT Department of Correction
• Eastern Connecticut State University
• Harriet Beecher Stowe Center
• Hartford Community Court
• Hartford Public Library
• Holy Family Retreat & Conference Center
• Middletown's Russell Library
• Old New-Gate Prison
• TheaterWorks
• The Mark Twain House Museum
• UCONN's Dodd Center for Human Rights
• UCONN Health Disparities Institute
• Westover School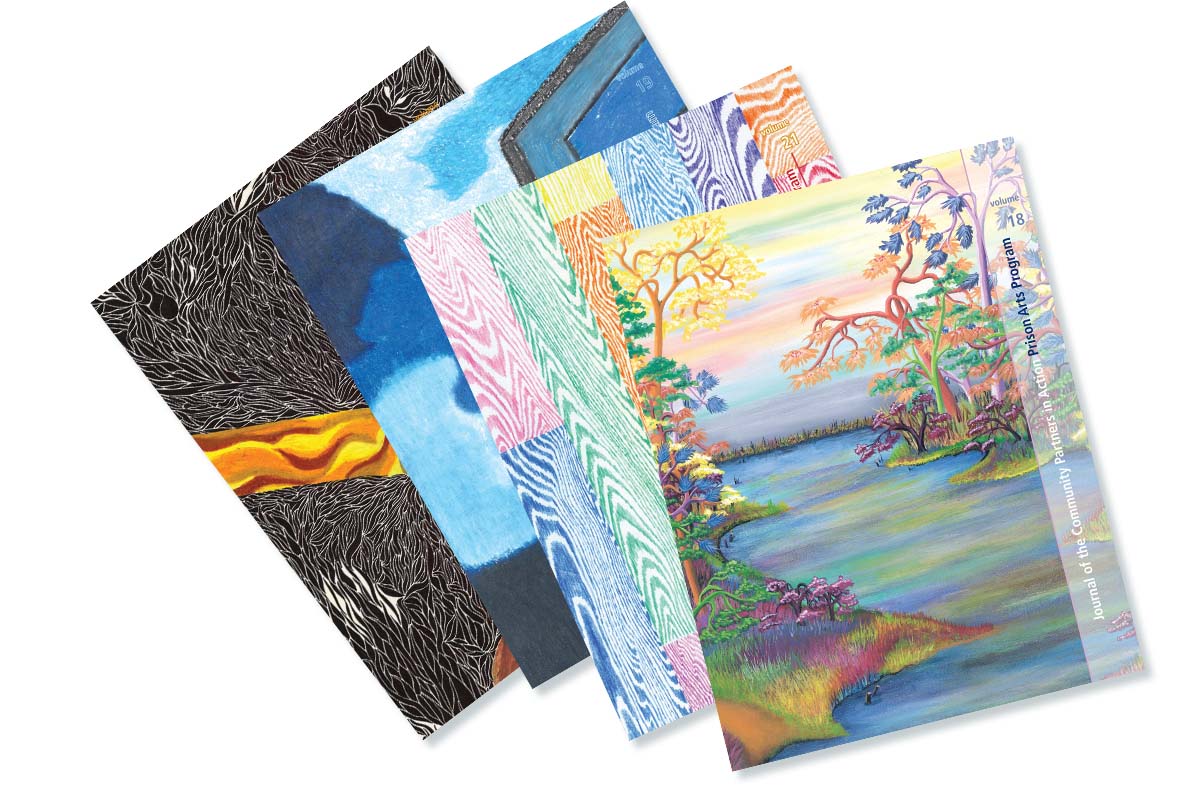 Publications
Publications include a poster for the Annual Show, a "Journal of the CPA Prison Arts Program," featuring both visual art and writing, writing workshop publications and notecards.
The program's office/workshop/warehouse space in Hartford serves as a repository, storing artwork for artists who have very limited space in their cells, and as a center for shipping & delivering work to their families.
Contact us
For more information on the Prison Arts Program, or to ask a specific question, please contact us.