At the Mark Twain House & Museum through December 31, 2021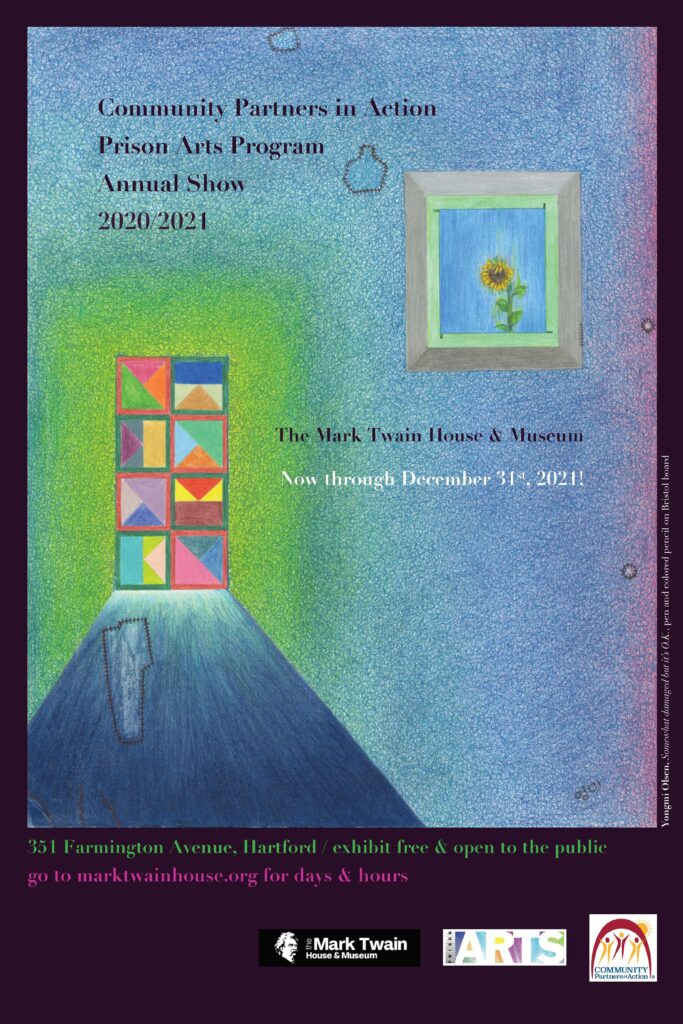 Community Partners in Action's 2020/2021 Prison Arts Program Annual Show at the Mark Twain House and Museum runs through December 31, 2021. The exhibition is in the museum's Hal Holbrook Hall and Second Floor Exhibit Gallery and is free to visit.

Though last year's Annual Show was canceled due to the pandemic, artists and prison staff continued working over the past two years towards this unique and extraordinary community event. This year's show features over 1000 pieces from 150 artists in CT prisons and those living back in the community.
Mark Twain House & Museum is now open 10:00 am-4:30 pm, seven days a week! You can view the exhibition for free. Why not schedule a tour of the museum while you are there, too? Be sure and review their mask requirements.
About CPA's Prison Arts Program: The Prison Arts Program works to encourage and enable productive, personal, and introspective endeavors in Connecticut's prisons. Advocacy, workshops, independent projects in cells, exhibition and publication opportunities, and reentry services are vital components of the program. As a result, participants develop technical, communication, and critical thinking skills, empathy, self-discipline and self-responsibility, self-esteem and work ethic, hope and calm, and connection with loved ones and the outside. And, the resulting artwork is often amazing!
For more information, contact Jeffrey Greene, Program Manager for the Prison Arts Program at jgreene@cpa-ct.org or cpaprisonarts@gmail.com.