CPA provides programs and resources for individuals referred to the Community Service Program at Hartford Community Court. Participants are assigned to projects through our Community Service Program, enabling them to give back to the community while fulfilling their mandated service requirements.
The completed projects assist many communities through partnerships with the Cities of Hartford and West Hartford, State agencies, faith-based organizations, food pantries, shelters, parks and farms, healthcare providers, and nonprofit organizations.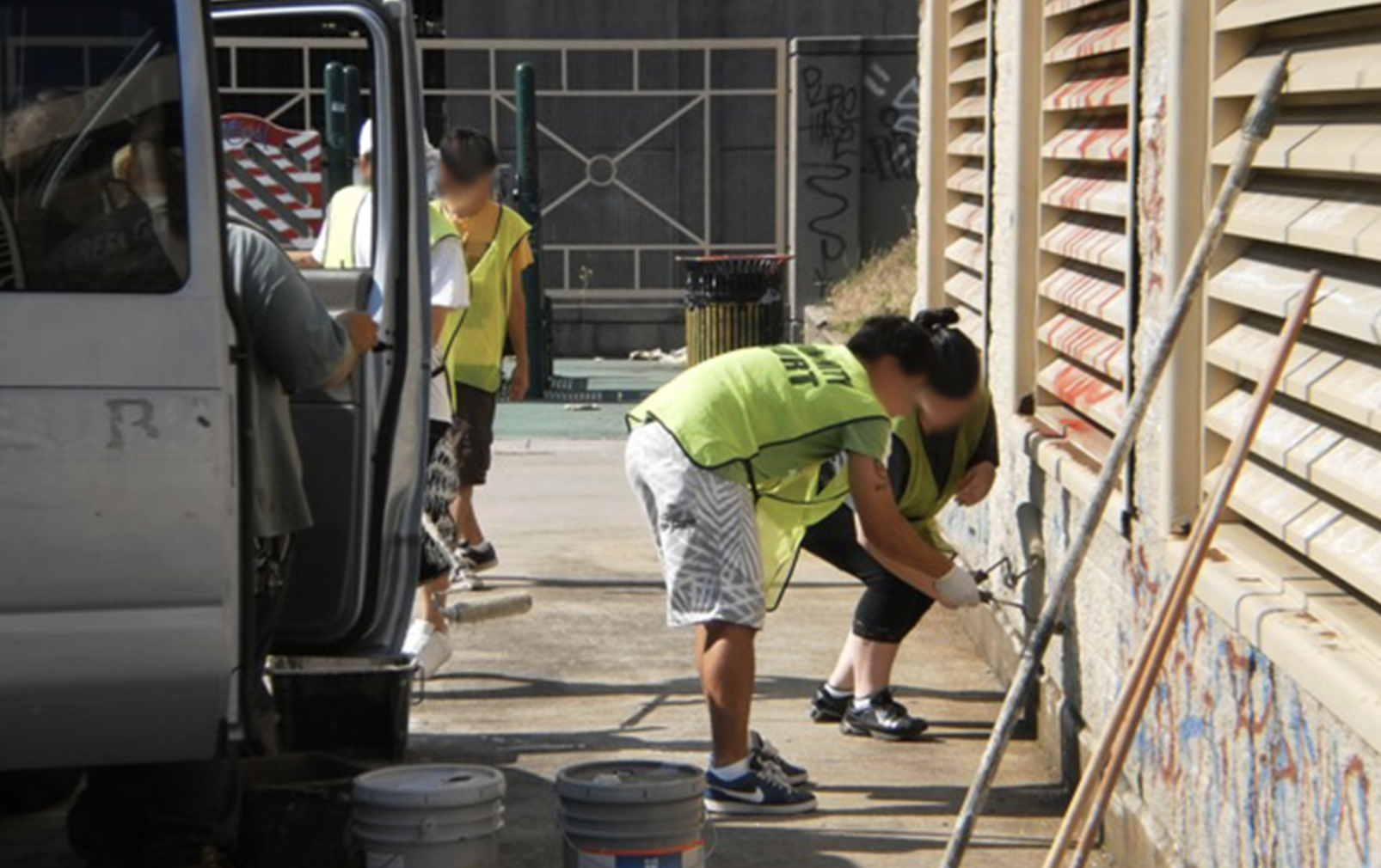 In addition to projects for our community partners, the Community Service Program has three signature projects:
The Knox Park Association community gardens is a long standing project, going back many years. In addition, project participants have installed new community gardens in downtown Hartford. These new gardens not only provide an oasis of beauty, they produce 50 to 100 pounds of vegetables each year. All the food grown is donated to local shelters and given to people facing food insecurity.
The Justice Garden, installed adjacent to Hartford Community Court, contains vegetable markers displaying themes of "Hope, Love, Voice, Neutral, Equality, and Fairness." These words express the years of positive experiences by those enjoying the gardens.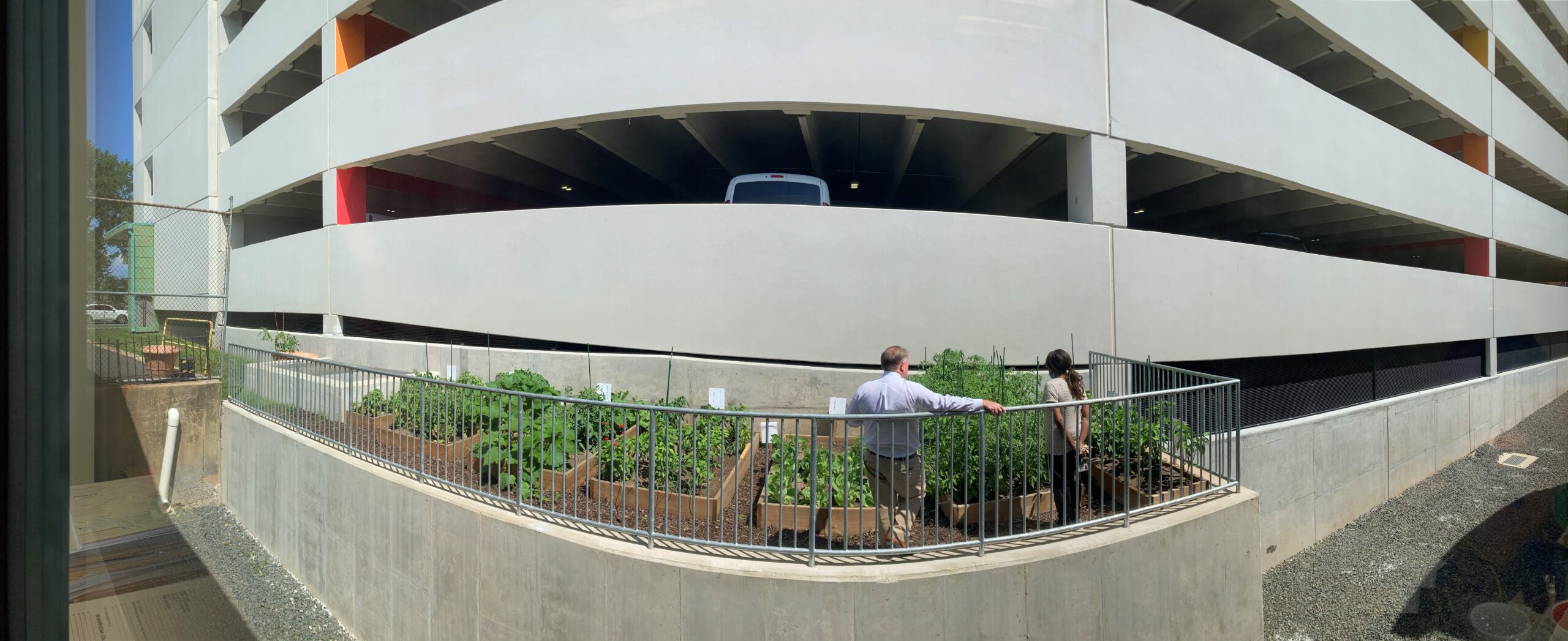 The Clothes Closet provides quick access to clothes, undergarments, shoes, and winter coats for CPA participants, people coming to the court seeking assistance, Hartford area shelters, and others in need of help. Organizing and distributing the clothes also provides a meaningful community service project for Community Court participants. The Clothes Closet thrives because of the hundreds of in-kind donations from individuals, churches, businesses, and community groups, as well as CPA staff and Community Court's employees, lawyers, and judges. The program welcomes donations of new and gently used items for adult men and women of all sizes. New socks, new undergarments, and footwear, as well as winter coats and larger size clothes are especially needed.
Care packages are distributed to neighbors experiencing homeless and others in need. Community Service participants compile and distribute the packages, which are filled with items donated to the program to address a person's immediate basic needs. Items in a care package include socks, gloves and hats, snacks, hand sanitizers, masks, toiletries, hand and foot warmers, antibacterial hand wipes, disposable washcloths, emergency thermal blankets, and more.
Learn how you can provide in-kind donations to Community Court
Stand With Us In Our Initiatives For Restorative Justice